Lavendula Pocket Sanitizer Refill Pouch | 2-pack
2X Refill Pouch: Designed to refill your pocket sprayer 5+ times for clean, hydrated and rejuvenated hands anywhere.
Natural Scent: Floral, sweet and slightly spicy blend of natural essential oils including Rich Provence Lavender and Spicy Cardamom.
Hydrating Formula: Nourishing sanitizer blended with 70% pharma-grade ethyl alcohol distilled from organic cane sugar alongside a conditioning blend of Aloe, Rosa Canina, Jojoba and Argan to soothe, moisturize and protect skin. Noshinku sanitizer is an FDA-Registered and Compliant Formula.
More Information: Contains approximately 1500 sprays per pouch. Use as often as needed.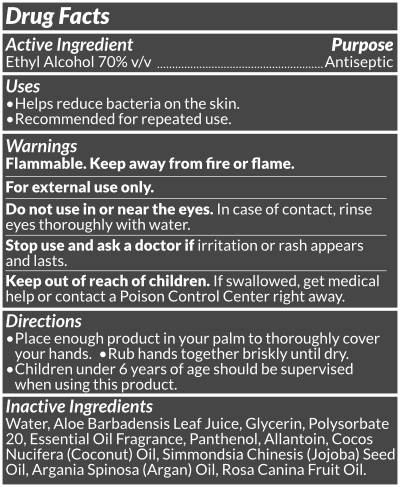 SYNTHETIC FRAGRANCES
CHEMICAL CLEANERS
PARABENS
PHTHALATES
BENZENE
METHANOL
SILICONES
TRICLOSAN
BENZALKONIUM CHLORIDE
Pure and effective ingredients you can pronounce without harmful chemicals, additives or fillers.

Clean
Organic Sugarcane Alcohol (70%) gently cleans skin.

Soothe
Aloe Vera Water soothes skin.

Moisturize
Jojoba oil intensively moisturizes skin.
Repair
Rosa Canina regenerates skin.
Protect
Argan oil provides a natural barrier for skin.
Organic Provence Lavender complemented by notes of Cardamom and Lavandin for a floral, sweet and slightly spicy finish.

Top Note:
Calming Provence Lavender

Middle Note:
Rich Lavandin

Bottom Note:
Warm Cardamom