Pocket Sanitizer Refill Pouch Discovery | 3-Pack
x3 Refill Pouches: Each designed to refill your pocket sprayer 5+ times for healthy, hydrated and rejuvenated hands anywhere.
---
Bergamot: Citrus, woodsy and herbaceous blend of natural essential oils including Italian Bergamot Orange, Rich Cedar and a hint of Black Pepper.
Eucalyptus: Refreshing, clean and slightly earthy blend of natural essential oils including Australian Eucalyptus, Herbal Rosemary and a hint of Marjoram.
Lavendula: Floral, sweet and slightly spicy blend of natural essential oils including Rich Provence Lavender and Spicy Cardamom.
---
Hydrating Formula: Nourishing sanitizer blended with 70% pharma-grade ethyl alcohol distilled from organic cane sugar alongside a conditioning blend of Aloe, Rosa Canina, Jojoba and Argan to soothe, moisturize and protect skin. Noshinku sanitizer is an FDA-Registered and Compliant Formula.
---
More Information: Contains approximately 1,500 sprays per pouch. Use as often as needed.  
---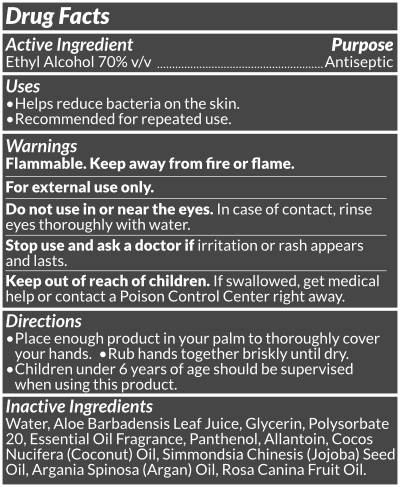 SYNTHETIC FRAGRANCES
CHEMICAL CLEANERS
PARABENS
PHTHALATES
BENZENE
METHANOL
SILICONES
TRICLOSAN
BENZALKONIUM CHLORIDE